Section of Outer Ring Road to Be Closed Over The Weekend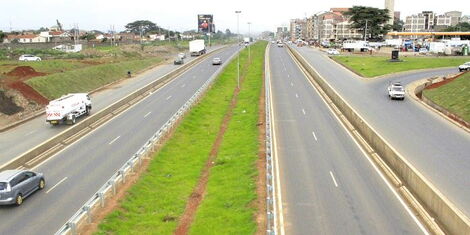 The Kenya Urban Raods Authority on Friday, August 21, issued a notice of closure on a section of Oute Ring Road in Nairobi.
In a statement, the Authority stated that outer ring road would be closed off at Nairobi River on Sunday August 23, 2020 from 8 am to 2 pm to allow installation of a footbridge truss.
"Thika bound traffic is requested to use Mutarakwa road- Komarock road to join Outer Ring Road at Kariobangi roundabout whereas Nairobi bound traffic are advised to use Jogoo road and Mumias Road," the notice advised.
A footbridge that was constructed along Outering Road in 2018.
KURA apologised for inconvenience that may be caused by the road's closure adding that the bridge was part of their efforts to provide an efficient urban road network.
The Authority in 2018, disclosed that it would cost Ksh880 Million to install 11 footbridges along the road.
According to Kura, research has been conducted and the points where the bridges would be set up have been identified.
The location of the bridge would consider the population of people crossing the road and points out where the foundation would be best for the footbridges.
Earlier in the week, Kenya National Highways Authority (KeNHA) was forced to respond to safety concerns raised by Kenyans on a footbridge along the Thika Super Highway.
A number of Kenyans shared photos online of a steel structure supporting the footbridge, noting that it could pose a danger to motorists and pedestrians.
The welfare of pedestrians is among factors to consider when developing road safety procedures and that has been seen with the inclusion of pedestrian walkways in the establishment of urban roads.
According to a report released by the National Transport and Safety Authority (NTSA) in April, 367 pedestrians had so far been killed compared to 348 who died the same time last year. This represented a 5.5 per cent increase.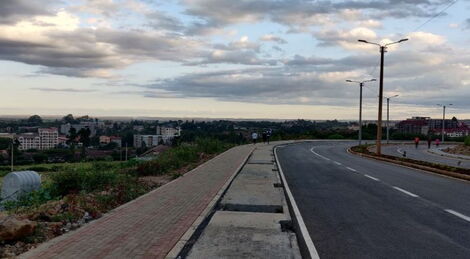 Pavements under construction along the Hospital Road- Mbagathi Way
Related