Six People Escape Quarantine Facility in Migori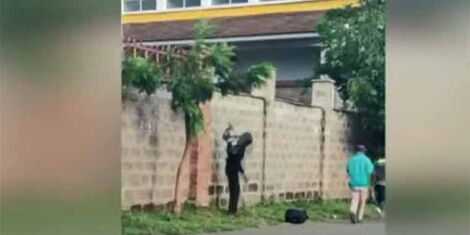 A multi-agency manhunt has been launched to capture six individuals who reportedly escaped a quarantine facility in Migori County.
Citizen TV was first to report on Wednesday, May 13, that the six are from Kuria East and Kuria West Sub-counties.
Additional information by KBC disclosed that the escapees fled from the Mabera Holding Center for fear of being exposed to Coronavirus.
The suspects are among 96 others held at the facility as the county government strives to contain the spread of the pandemic.
Kenyans quarantined at Kenyatta University protest against the government on Wednesday, April 15, 2020
Those being quarantined at the facility are further reported to be held in deplorable conditions and getting exposed to further risk of the pandemic.
"Three people have been taken from here after being found to be positive for the pandemic, and yet we are sharing a single room between ten people.
Another lamented that despite being taken from his home due to his travel history, he and his family had been holed up at the facility.
"I have been taken away from my house and brought to this facility together with my children. Why didn't they test me on the first day before releasing me?" he probed.
Quarantine escapees pose a big headache to the government and hamper the efforts to combat the pandemic as has been witnessed on May 7 when five people escaped a quarantine facility in Old Town Mombasa.
Of the five escapees, one was reported to have been found already dead in Mvita, having succumbed to the virus.
This case sent Governor Joho into overdrive as he warned that anyone escaping a quarantine facility would be dealt with as per the law.
"What does that help? I have never heard of that in this world … that you know you are sick and go into hiding [sic]. Who does that? What that means is that you are putting the other families you have run to at risk," he stated.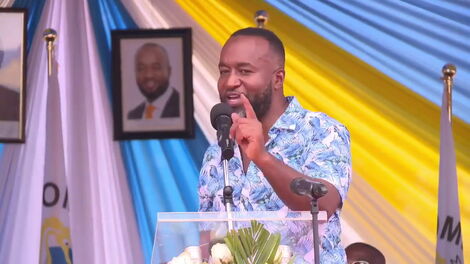 Mombasa Governor Hassan Joho addresses the public on January 23, 2020.
Related