Sol Family: Sauti Sol Stars in New Reality Show [VIDEO]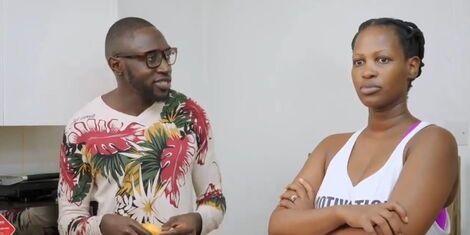 Acclaimed Afro-pop band Sauti Sol and partners, along with members of Sauti Sol's label Sol Generation, make up the cast of a brand new reality show set to debut in August.
Announced on Thursday, July 23, the show is a creation of producer Eugene Mbugua who is behind other well known Kenyan TV shows including Young Rich and Get in the Kitchen.
Members of the four-man group; Savara, Bien, Polycarp and Chimano, are seen away from the stage as they welcome cameras into their homes, allowing fans a glimpse into their personal lives.
The show which will air weekly on Maisha Magic also sees the star artistes tell the story of how they became arguably Africa's biggest band from being a group of friends in secondary school.
From left: Polycarp Otieno, Savara Mudigi, Bien Aime, and Willis Chimano of Sauti Sol.
It shows the band's guitarist Polycarp Otieno at home with his Burundian wife, Lady Mandy as they expect their first child.
A trailer for the show sees Otieno talk to Mandy about having a second child, with the couple having gotten married in 2018.
Savara also talks about his girlfriend Yvonne whom he describes as 'his rock', cautioning fans that he is taken.
Bien, married to fitness and media personality Chiki Kuruka, is also seen at his home in Nairobi. The fourth band member, Chimano, shows a room in his house dedicated to storing his numerous shoes.
Members of Sol Generation, who include singers Bensoul and Nviiri, also feature prominently in the docu-reality show.
Sol Family is the latest in a long list of celebrity reality shows that have hit screens in Kenya in recent years.
Reality shows in the country gained prominence with early series such as Nairobi Diaries and Tujuane which gained cult followings despite questions over their seemingly unrefined nature.
This only led to a rise in major TV stations picking up celebrity reality shows with high production value in a bid to boost their ratings.
Shows such as Bahati Reality, which follows the life of gospel singer Bahati have proved popular with viewers, with more entrants including gospel music stars DJ Mo and Size 8 joining the fray.
Watch a trailer for the show below:
Related