Sonko Dares Govt, Vows to Defy Ban on Donations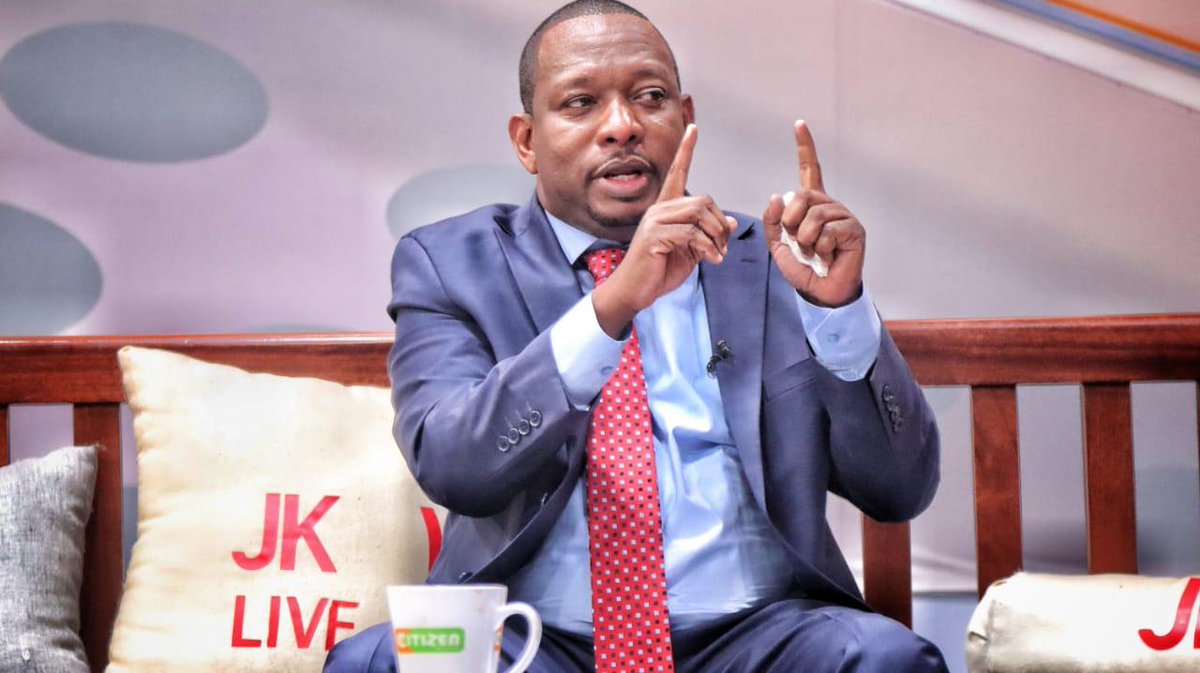 Nairobi Governor Mike Sonko vowed to defy government directives by continuing to offer donations to vulnerable families in the county.
A post on his social media handles on Tuesday, April 28, revealed he will go-ahead to donate foodstuffs to Nairobi residents from Githogoro Slums, Karura ward.
The donations have always been carried out through his Sonko Rescue Team which is a recognized Non-Governmental Organization.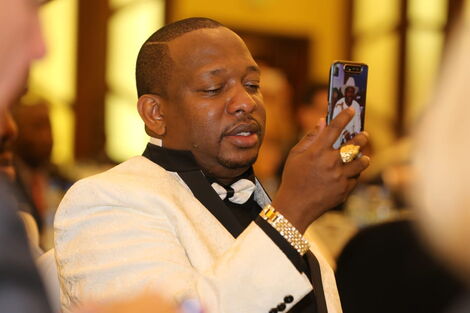 Nairobi Governor Mike Mbuvi Sonko.
Sonko dared the government to arrest him for giving donations during the Covid-19 pandemic, "Let them come and arrest us.
"Punda sasa imechoka kama mbaya wacha iwe mbaya ata President Uhuru before akuwe Rais alipigwa teargas na the same police while defending hawkers in Nairobi. (We are fed up, worse has come worse, even President Uhuru was teargassed by the same police while defending hawkers in Nairobi).
"And that time instructions were issued by senior officers at the OP who were also drunk with power," read the post.
In a tweet dated Tuesday, April 7, Sonko announced that he was banned from making donations, "Fumigation exercise in Kileleshwa area.
"We also wish to notify the general public we have been banned from distributing foodstuffs to the needy until further notice."
The Governor noted that he moved to court to stop the ban, "Despite the ban on rendering essential services like fumigating of our estates and slums, distributing foodstuffs to the needy families, giving free masks and sanitizers to the public and erecting public sanitization booths, we have today decided to defy the directive by the PS interior Karanja Kibicho through the RC Nairobi Wilson Njega as we wait for the constitutional court's outcome in an application we lodged in court yesterday."
In another post on Tuesday, April 28, Sonko hit out at those advising the President to transfer functions of the county to Nairobi Metropolitan Services (NMS).
"Those haters in the OP who are convincing the President ati the transfer of functions deeds has brought my administration and political life to an end wameze wembe na wasage glass wakunywe.
"I still have a political life and I MUST finish and launch all my development projects with wanainchi who voted for me."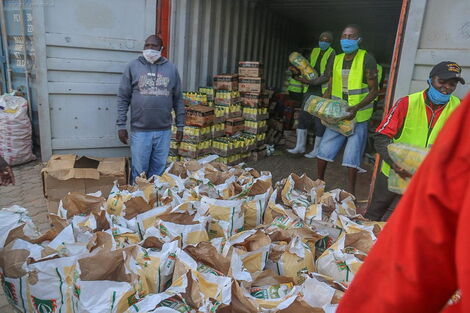 Nairobi Governor Mike Sonko's team hands out foodstuffs and other essential items at Mua Hills Shopping centre, April 11, 2020.
Related