Sonko Plots Move to Take Back Nairobi From Uhuru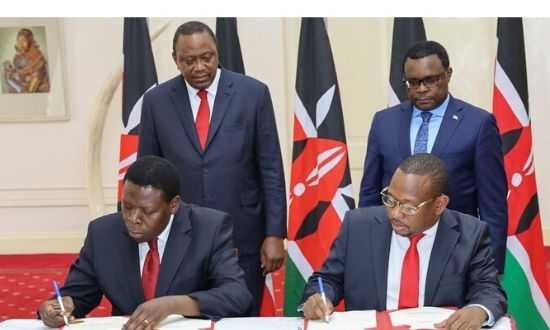 Governor Mike Mbuvi Sonko and Devolution Cabinet Secretary Eugene Wamalwa in concurrence with H.E President Uhuru Kenyatta, signed an agreement, handing over functions of the Nairobi County Government to the National Government on Tuesday, February 25, 2020.
Nairobi Governor Mike Sonko has reportedly begun the process of terminating the transfer of key Nairobi functions to the national government.
In a Facebook post on Wednesday, April 22, that the county boss cited frustrations, claiming that cartels had been roped in to scuttle his administration.
Sonko is said to have complained that cartels close to President Uhuru Kenyatta were frustrating and embarrassing him.
"When we started this process the President had good intentions on Nairobi but some of his greedy officers in government especially the ones who hate me have hijacked the process to embarrass and frustrate me with a lot of impunity. I will not sign in fact this the time to terminate the transfer of functions deed.
President Uhuru Kenyatta and Nairobi Governor Mike Sonko at a past event.
"To date, I have not been furnished with a copy of the deed. I was not given sufficient time to even read the draft. I was just told it is a good thing on service delivery to the Great people of Nairobi as I deal with my court cases since I love you people of Nairobi and I have your interests at heart I had to accept without even going through the document thoroughly, I didn't know it will turn against us," stated Sonko.
This development comes hours after a hard-hitting post the governor shared on his social media platforms, calling out Interior PS Karanja Kibicho of vandalism.
"May the Lord punish all the senior government officers at the OP (Office of the President) who gave instructions for the Kibra, Kencom and Buruburu sanitization booths erected by Sonko Rescue Team (SRT) to be vandalised by the police.
"May those who have suspended our daily fumigation of Nairobi estates and slums, distribution of food, free masks and sanitizers rot in hell and burn in hell-fire including the PS, Karanja Kibicho, and RC Nairobi Wilson Njega who have behaved like the brood of vipers which were condemned to hell in the book of Mathew 23:33," stated Sonko.
On Tuesday, February 25, Sonko and Devolution Cabinet Secretary Eugene Wamalwa in concurrence with Uhuru signed an agreement in which functions of the Nairobi County Government were handed to the National Government.
State House Spokesperson Kanze Dena, stated at the time that the handing over was done in pursuant to Article 187 of the Constitution.
The signing of the agreement was witnessed by the Speaker of the Senate, Kenneth Lusaka and Attorney General, Paul Kihara.
The government took over the functions of the Nairobi County Government including; county health services, county transport services, county public works, utilities, and ancillary services as well as county government planning and development.
The governor later regretted his move in agreeing to hand over the services noting that the Nairobi Metropolitan Services and the Public Service Commission exposed county workers to greater risk after summoning six thousand and fifty-two employees of the Nairobi City County Government to KICC on Monday, April 6.
"It is a total disregard to the great risk they shall be exposing these employees to, as the country battles with the COVID-19 pandemic that has so far claimed four (4) lives and infected over 100 people," stated Sonko.
Uhuru officially named Major General Mohammed Abdallah Badi  as Nairobi Metropolitan Services (NMS) Director-General on March 18, 2020.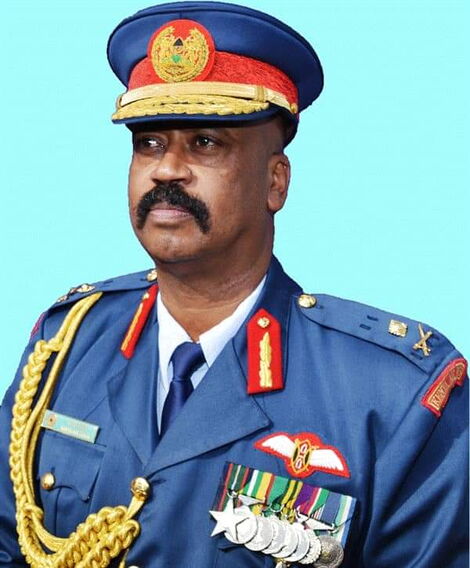 File image of Major General Mohammed Badi Ali