Stray Bullet Hits 15-Year-Old Girl in Nairobi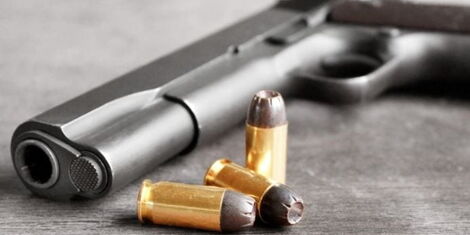 A 14-year-old girl is fighting for her life at the Guru Nanak Hospital in Pangani after she was hit by a stray bullet in Kariokor.
The girl, Hamisa Musa, was allegedly shot in the stomach by anti-riot police while coming from a saloon in the area.
"A police officer by the name of Willy was shooting aimlessly before a bullet struck the girl," a witness recounted.
"She was accompanied by her auntie," another recounted.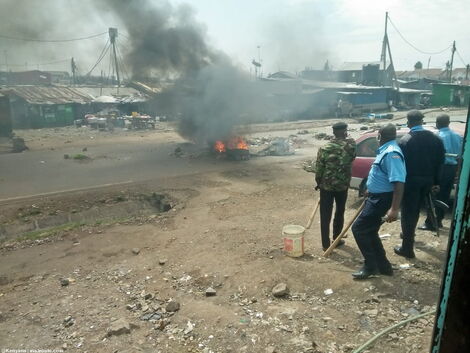 Police in action at Maringo area in South B following fiery demonstrations, May 14, 2020.
The incident is said to have taken place during skirmishes between anti-riot police officers and hawkers over the newly constructed Mwariro market in Kariokor, Starehe Constituency.
One of the hawkers claimed that he was the target but was fortunate to miss the bullet.
"She fell in front of me and all this time the officer was laughing," he stated.
The incident came a day after three people died while five others sustained serious injuries in a clash between the police and residents of Lessos, Nandi County.
Chaos erupted after an officer shot a cobbler for flouting Covid-19 regulations on Thursday.
Villagers stormed  Lessos Police Station and set the house of of Officer Commanding Police Station (OCS) ablaze.
The Independent Police Oversight Authority has launched an investigation to establish what happened.
"IPOA learnt of an incident in which police this morning allegedly shot a man dead at Lessos Trading Center in Nandi County.
"Consequently, on its own motion, IPOA dispatched its Rapid Response Investigation team, which is already at the scene and has initiated investigations into the matter with a view of establishing how the shooting happened and if the force used was necessary," Chairperson Anne Makori stated.
Related