Terryanne Chebet: Citizen TV's Accidental News Anchor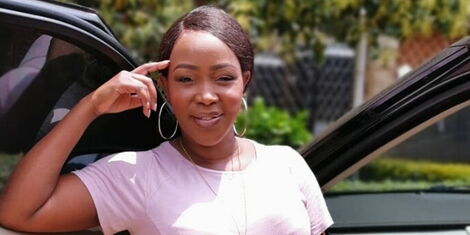 Former Citizen TV news anchor Terryanne Chebet opened up on how she accidentally landed a role on screen against her desire.
Chebet started out at Kenya Broadcasting Corporation (KBC) and had set her sights on becoming a producer having been behind shows such as Unlimited and Code 254.
"I started off as a producer because I'm a trained TV producer, I wanted to be a film producer, so I did a bit of that at KBC where I produced a children's show and then there was an opening on the news anchor's side.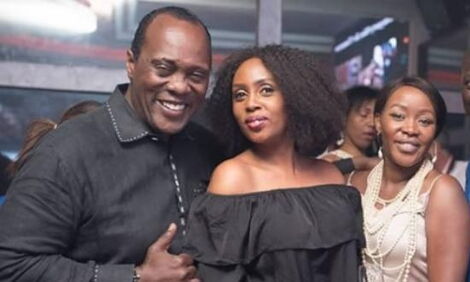 From left, Jeff Koinange, Monica Kiragu and Terryanne Chebet strike a pose.
"It was honestly something I was not keen on but it was the only way we could get a permanent job at KBC so all the producers were telling us to apply including Kanze Dena, Mohammed Ali (Jicho Pevu) who applied," she explained.
After landing the role as an anchor, Terryanne, however, continued her production duties during the day and anchoring in the 9 p.m. news.
While still at KBC, Terryanne secured a part-time job at Express Advertising where she was in charge of Client relations to supplement her income after having her firstborn daughter, Imani.
The accomplished entrepreneur also detailed how she almost quit journalism before landing a job with CNBC Africa back in March 2007.
"I wanted to quit journalism completely just before I got into CNBC because I started working in advertising which I absolutely enjoyed, then CNBC came to town as I was making a transition into advertising.
"The money was better at CNBC, I was basically going to get a salary that covered both my evening anchoring at KBC and my day job at the Ad agency and I had a small child so that's why I took the CNBC job," she noted.
It was not however smooth sailing for Terryanne as she struggled with business news and recounted how she interviewed former Central Bank of Kenya, Njuguna Ndung'u after which her boss questioned her knowledge in business.
Chebet has also worked for China's international News Network – CCTV, K24 TV, Metropol TV and in 2014 set up her cosmetics company, Keyara Organics.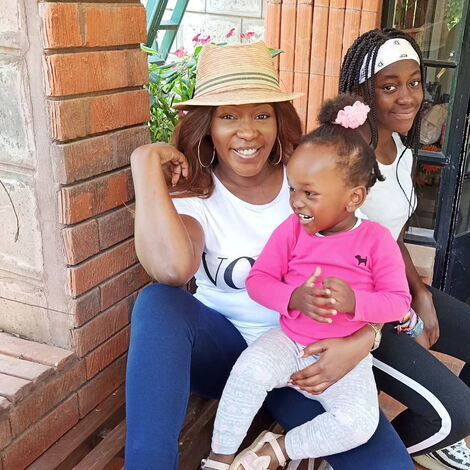 Terryanne Chebet poses with her two daughters.
Related