Thika Road Stunt That Nearly Cost Abel Mutua's Life [VIDEO]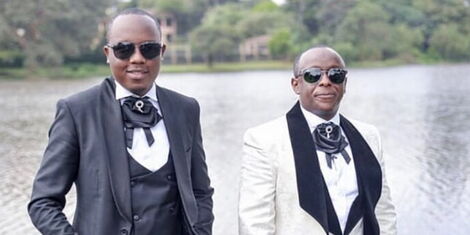 Actor and scriptwriter Abel Mutua nearly lost his life in a road accident over a dare he had agreed to with film director Phil Karanja in 2012. Mutua narrated the incident on his YouTube series, Young & Stupid, on Wednesday, June 24.
The duo dared each other to a road race from Kahawa Sukari, Kiambu County to Hurlingham Nairobi, with a cash reward for the winner.
"I was driving a maroon Mercedes Benz E200 W124 series and it was on a Thursday afternoon. I was driving at almost 160 kilometres per hour. Karanja was leading with his white Mercedes Benz W201 E190 with a speed of over 160 kilometres per hour.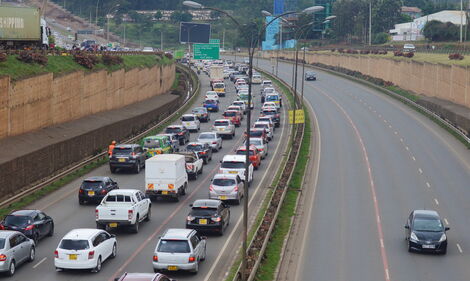 A section of the Thika Superhighway at Allsops
"I managed to overtake him as he was obstructed by a lorry on his lane. Thika Road was still under construction and the engineers had not built exit roads. A motorist could turn around at any juncture within the road," Mutua recalled.
While speeding, he recalled his attention was on the side mirrors trying to find out if Karanja was catching up with him, a regrettable decision that ended making him ram into a motorist at Muthaiga Police Station.
"While in the process of trying to locate where Phil was, I turned my gaze back to the road only to find a motorist had stopped abruptly seeking to exit Thika Road. All I saw were his brake lights and I stepped on my emergency brakes. The vehicle skid with its tyres nearly busting into flames. I could feel the smell of burning rubber.
"I rammed into the guy's boot damaging it in the process and also pushed him out of the road. The impact was huge. I remained fixated in my seat praying that he was not dead. All I wished was to see him alight from the vehicle which he did. He froze outside his vehicle," the former Tahidi HIgh actor narrated.
Thika Road under construction in 2012
Police officers from the Muthaiga station rushed to the scene and warned him of dire consequences, arguing that he had been racing. They also stated that they had spotted Karanja's car speeding past the accident scene.
A mechanic assessed the damaged and instructed Mutua to offer Ksh100,000 for repairs. Luckily for him, he was part of a Sacco where actors contributed funds every month. He managed to secure the money as a loan and settled the case amicably.
"Karanja called me past 9 p.m. to find out if I was alive. He knew that he would be arrested if he had stopped by the accident scene. I can't imagine what would have happened if my car had rolled or burst into flames. Ever since that day, I learned to drive at an appropriate speed and I never engage in dares. What if I had killed the motorist?" Mutua wondered.
Watch his narration below…
Related