Trans Nzoia Governor Waives Interests & Penalties for Residents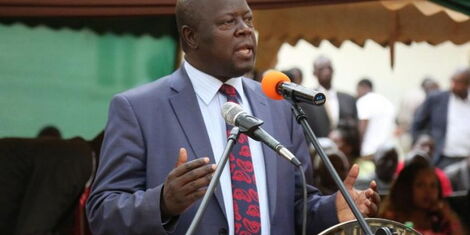 Residents of Trans Nzoia County have been offered a lifeline after the Governor Patrick Khaemba slashed payments owed to the county government.
In a notice on local dailies on Wednesday, June 17, the county head announced a 100 percent waiver on all rates payments.
"Pursuant to section 159 of the Public Finance Management Act 2012 and Rating Cap 267 the governor hereby grants 100 percent waiver of interest and penalties on outstanding rates.
"Ratepayers are advised to take advantage of the period to clear the outstanding rates," he stated.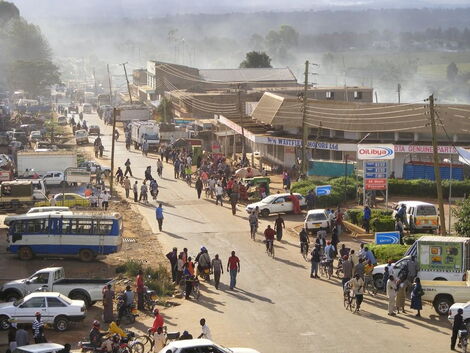 An aerial view of Kitale town
The waiver will run from June 1 to June 30, 2020, while any rates remaining unpaid after the grace period will revert to the original principal amount plus interest and penalties.
The governor further stated that upon conclusion of the waiver period, the county would make a written demand for any unpaid bills to be cleared within 14 days.
"The County Government will resort to legal measures to secure the payment of such rates, interest, and penalties in the manner prescribed by law," Khaemba revealed.
According to a 2018 report the county was owed more than Ksh3 Billion in land rates which the governor blamed for the stalling of development projects.
In a bid to recover the money, the county threatened to repossess properties by defaulters by taking them to court. A similar waiver issued in December 2017 with a target of recovering Ksh50 Million fell short only accumulating Ksh7 Million.
Speaking at the time, Deputy Governor Stanley Tarus declared that those who had not cleared debts would be denied approvals for development by the county government.
"Taxes are a vital component of our budget. If the dues are not collected, vital services in the county may be grounded. We are failing in our service delivery because of the huge monies owed to the county. A lot of projects are stuck," Tarus conveyed.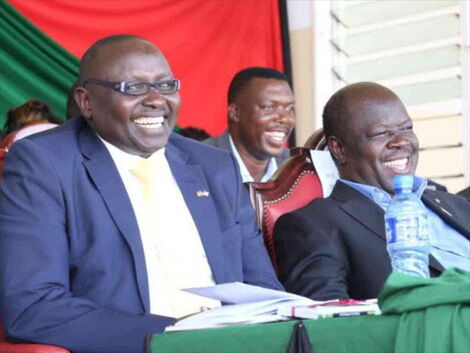 Trans Nzoia Governor Patrick Khaemba (R) with his Deputy Stanley Tarus at a function in Kitale town
Related