Truth Behind Resumption of Church Services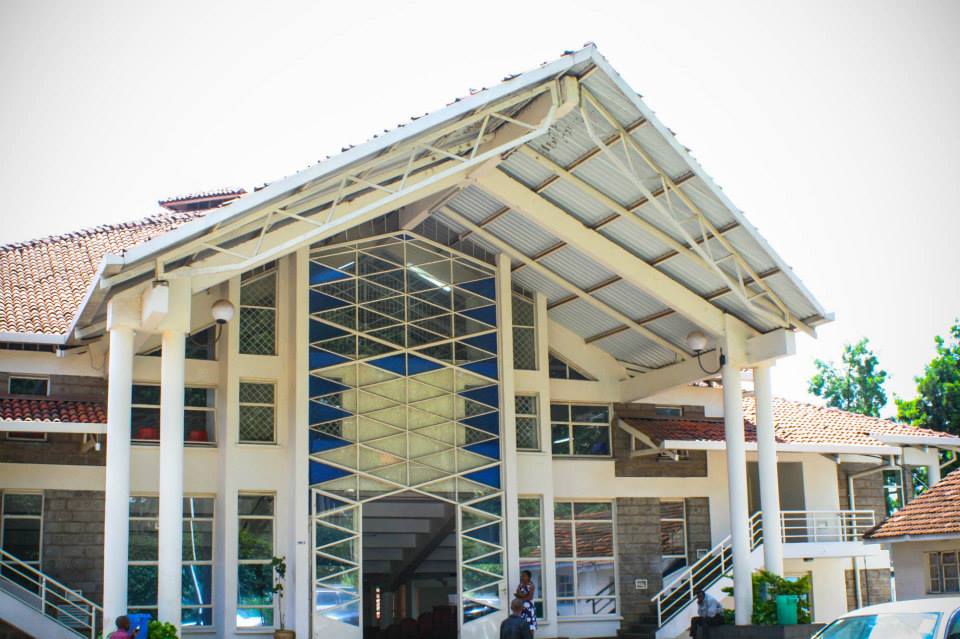 St Andrews Church, Nairobi.
On Thursday, April 23, various publications reported that High Court Judge Aaron Makau had allowed the resumption of church gatherings in the country.
However, in a press statement to media houses on Friday, April 24, the Judiciary clarified that it had not allowed the church gatherings.
"For the avoidance of doubt, the court has upheld the status quo and no church gatherings have been allowed," read the statement.
A file image of the judiciary
TWITTER
The Judiciary stated that the matter in question had been filed in the High Court's Constitutional and Human Rights Division by Don Mutugi, Joan Miriti and Alex Gichunge, who were suing the Attorney General and the Cabinet Secretaries for Health and Interior and Coordination.
The petitioner had asked to be allowed to resume with respondents issuing guidelines and directives that the church should adhere to, to curb the spread of Covid-19.
The judge did not grant the prayer but directed as follows;
"I direct alternative forms of worship such as broadcasting the church service without breach of the government directives or regulations currently in force.
"Proceed through online and social media or any other form of the social platform the petitioner may access," the judge ruled.
The Judiciary warned that the order should not be taken as allowing the petitioners or any party to hold church gatherings or act contrary to the directives or regulations given currently by the government.
On March 22, the government banned church services and mosque prayers as part of a preventive measure to combat the spread of coronavirus.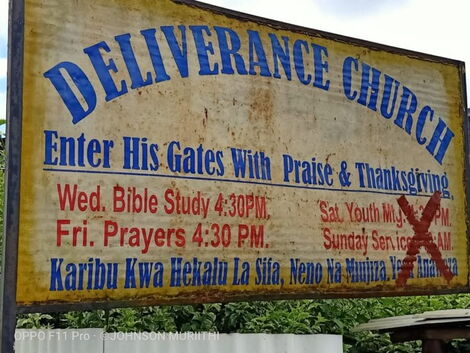 A signpost showing Kibirigwi Deliverance Church in Ndia constituency.