Tuju, Kositany Clash on Jubilee Party Future [VIDEO]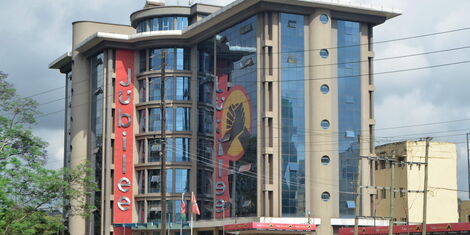 Jubilee Party Deputy Secretary-General Caleb Kositany on Tuesday, September 8 shed light into his allegations of a take-over at the party headquarters.
Appearing on a TV interview moments after-party Secretary General Raphael Tuju, Kositany claimed that the headquarters were being run by faceless individuals.
He alleged that of seven stories at the building, only three were housing party officials and staff.
The remaining four stories, the Soy MP claimed, were reserved for individuals with no affiliation to the party.
Soy Member of Parliament Caleb Kositany speaking at a past event.
TWITTER
He asserted that the individuals did not pay any rent for the spaces, observing that the party had been footing the bill for the entire building.
Kositany maintained that the individuals were stationed at the headquarters to facilitate corrupt deals.
He reiterated his calls for an audit at Jubilee, claiming that the same figures were behind the publicized Kenya Medical Supplies Agency (KEMSA) graft scandal.
Senior party officials were yet to respond to queries from TMZ.co.ke by the time of publication.
Jubilee Party Vice-Chairman David Murathe, however, told this writer in August that it was only a matter of time before Kositany was ejected from his position.
Murathe claimed that the corruption allegations were Kositany's way of pre-empting his ouster, to cast himself as a whistle-blower.
He accused Kositany of gross misconduct and insubordination towards the Secretary-General.
On his part, Tuju maintained on Tuesday, September 8 that the party was alive and well.
He referenced wrangles between allies of Deputy President William Ruto and those aligned with President Uhuru Kenyatta, stating that it was not the time for politics.
Tuju cited the Jubilee constitution stating that Ruto was not assured of the party ticket in 2022.
He further stated that uniting the country was a bigger priority for Uhuru and opposition leader Raila Odinga than keeping Jubilee together.
Watch part of Kositany's interview below:
Related