TV47 Anchor Abubakar Abdullahi Appointed Youngest TV CEO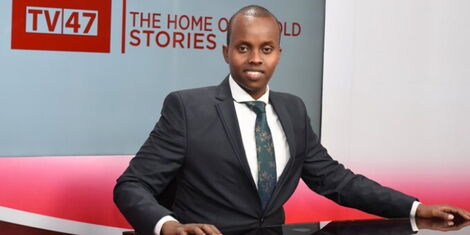 TV 47 has appointed one of its news anchors, Abubakar Abdullahi to be the acting CEO after the exit of Eugene Anangwe on June 20.
Speaking to TMZ.co.ke, the 25-year-old vowed to live up to the name of the station and broadcast untold stories from all 47 counties in Kenya.
"We want to be the counties' newsroom and I love the direction of the team," he stated.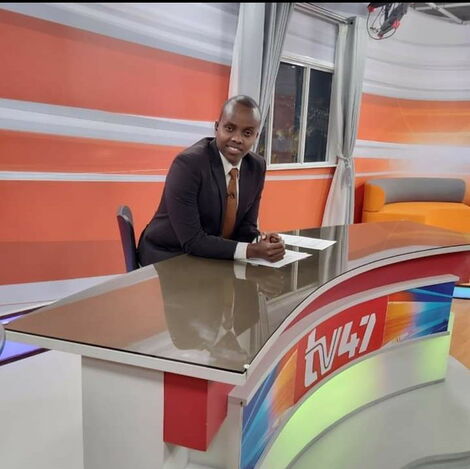 Acting TV47 CEO Abubakar Abdullahi in studio
Abubakar stated that instead of just reporting news, the station will seek to analyse and inform and check the excesses of power as well.
"The board of directors has officially appointed Abubakar Abdullahi as acting Chief Executive Officer effective Wednesday, July 1," a memo from the TV station read.
His alma mater, Daystar University congratulated him on the appointment on Twitter.
"We congratulate our alumnus, Abubakar Abdullahi who was appointed as the acting CEO Cape Media, TV47," the post reads.
The news anchor is a highly acclaimed journalist who at one time was fronted as the best journalist to replace Hussein Mohamed at Citizen TV following his resignation in late 2019.
He previously worked at Elm TV, iTV and Standard Media Group since joining the media industry.
The news anchor is loved for his objectivity, clarity of thought and dedication to work. He became a news anchor at iTV while in his first year at Daystar University.
Abubakar hosts debates with politicians and opinion leaders among them Herman Manyora and shows fearlessness in his line of questioning.
TV47 also wished the outgoing CEO all the best in his future endeavours.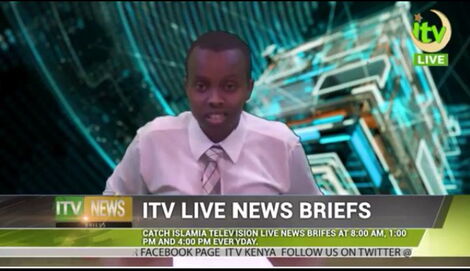 Acting TV47 CEO Abubakar Abdullahi during a past bulletin for iTV while in first year at Daystar University
Related