Tycoon Offers Ksh20M Reward for Match-Fixing Evidence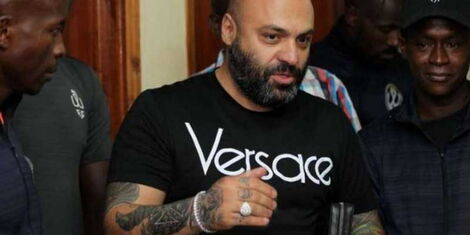 Sports and finance mogul Ricardo Badoer on Tuesday, July 21 offered a reward of between Ksh10 million to Ksh20 million for concrete evidence on match-fixing in Kenyan football.
Dubai-based Badoer owns Kenyan Premier League (KPL) club Wazito FC and media operation Madgoat TV in Kenya, in addition to SUMAC Bank in Tanzania among other ventures in finance and cryptocurrency.
Badoer, known for hiring and firing coaches and players at will, has long complained that the rot in Kenyan football stemmed not only from lack of investment but the presence of rogue players, technical staff and officials.
He voiced his hope that the reward on offer would lead him to acquire concrete evidence on how the vice is perpetrated in Kenya.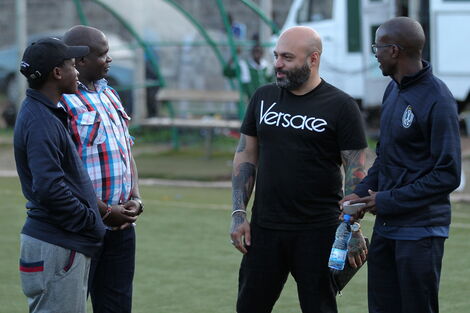 File image of Wazito FC owner Ricardo Badoer (in Versace shirt) during a past trip to Kenya
"I know for sure there are people that have proof of match-fixing. It is ruining our sports and I am sticking to my guns by giving 10 million to 20 million shillings if the proof is strong enough," he maintained.
He disclosed that what he was looking for, in particular, was names of individuals involved and proof of payment for fixing matches.
Also read;
He was yet to respond to queries made by TMZ.co.keby the time of publication.
Allegations of match-fixing have rocked the Kenyan Premier League (KPL) since the exit of gaming firm Sportpesa as a title sponsor in 2019.
The rot, however, goes deeper as a number of Kenyan players and officials have been published by football governing body FIFA in recent years over alleged match-fixing.
In February, three Kenyan footballers were banned by FIFA from all football-related activities for a period of four years.
The three, Moses Chikati, Festus Okiring and Festo Omoto were accused of involvement in match-fixing during their time at Kakamega Homeboyz FC.
Ugandan player George Mandela, who also turned out for Homeboyz, was accused of a central role in the conspiracy and was handed a life ban.
In 2019, former Harambee Stars and Mathare United defender George Owino was banned for ten years by FIFA for allegedly attempting to fix several national team fixtures.
Owino allegedly worked with an international match-fixing syndicate which also made false promises of lucrative transfer deals to Europe for Kenyan players.
In 2018, Kenyan referee Aden Marwa was handed a life ban after being captured in a secret recording receiving money to influence the outcome of a fixture.
The ban came after a video surfaced of the 43-year-old teacher receiving an alleged Ksh60,000 bribe, just days to the Russia 2018 World Cup where he was the only Kenyan selected to officiate.
Football Kenya Federation (FKF) President Nick Mwendwa addressing the media on July 16, 2020.
Related