Tycoon Snatches Jubilee Asili From DP William Ruto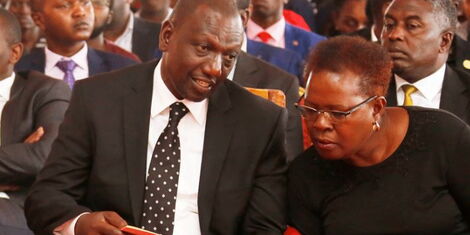 Update: DP Ruto allies have refuted reports that the name Jubilee Asili was reserved by the businessman while speaking with TMZ.co.ke on Thursday, June 25.
An MP aligned to Ruto argued that the name was registered as a private company and not a political party. 
"What has been registered under Asili is a Limited Company at the Registrar of Companies and not at the Registrar of Political Parties," the MP stated.
---
Deputy President William Ruto and his allies have lost rights to the Jubilee Asili name after a businessman beat them at registering with the Office of the Registrar of Political Parties.
The 30-year-old Andrew Simiyu registered the name on Wednesday, June 17. Ruto allies have lamented that he is a pawn being used to frustrate the DP's 2022 ambitions.
"I am waiting for feedback from the Registrar of Political Parties to know the fate of my application. I am not interested in politics.
"I am a businessman engaged in clearing and forwarding. I was just excited by the name," Simiyu stated while speaking with the Daily Nation on Wednesday, June 24.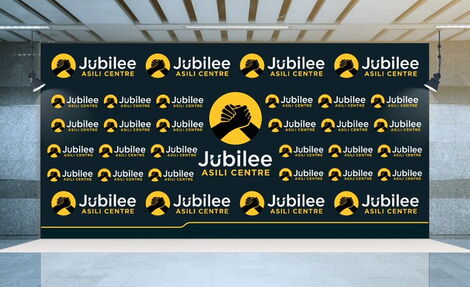 An image shared by Digital Strategist Dennis Itumbi of the 'Jubilee Asili Centre' on June 18, 2020
Details of the businessman are scanty as he declined to reveal more about himself. The developments came a week after Jubilee Chairman David Murathe vowed to frustrate all efforts to have a new breakaway party registered bearing resemblance to the ruling party.
"You can't claim to have a party that appears to share a name and slogan with another because it will confuse people. We have the copyright of Jubilee, so they can't list another party with that name," Murathe stated on Friday, June 19.
A perspective which Gatundu South MP, Moses Kuria acknowledged. Kuria reportedly runs operations at the Jubilee Asili Centre at Kilimani, Nairobi.
"What I know is that it is not possible to register such a name according to the Political Parties Act," Kuria detailed.
The Act stipulates that the registrar may decline an application if a party bears a similar name, abbreviation and symbol of another outfit.
Soy MP and Jubilee Deputy Secretary-General Caleb Kositany had earlier on declared that they would register the party under a new name if attempts to register Jubilee Asili were blocked.
"A name is just a name. If they register it, we can still pick another one and we are not short of options. It is time for those who were rejected at the Jubilee headquarters to express their mind," Kositany stated.
Deputy President William Ruto in a meeting with de-whipped Jubilee legislators in Nairobi on June 18, 2020
Related