Uhuru Breaks Tradition for Raila & Special South African in-Law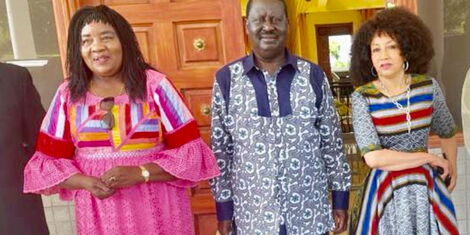 President Uhuru Kenyatta on Tuesday, June 1, broke Madaraka Day tradition by creating room for speeches of two leaders including former Prime Minister Raila Odinga and South African Minister of Human Settlements, Water and Sanitation Lindiwe Sisulu.
Speaking during the celebrations in Kisumu, the Head of State paused shortly after he was ushered to the podium by his deputy William Ruto.
Lindiwe, who was referred to as an in-law of the lakeside city by Kisumu residents, was the second to speak in her capacity as a representative for South Africa.
Sisulu was married to the late Prof. Rok Ajulu who was a Kenyan.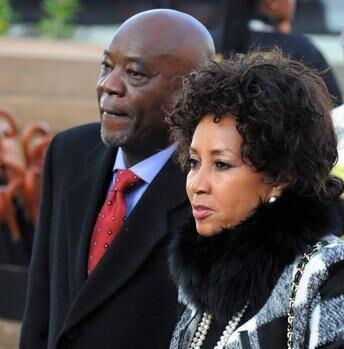 The late Kenyan Professor Rok Ajulu (left) and wife Lindiwe Sisulu.
In her speech, the South African Minister praised the Head of State's handshake with Raila explaining that it had changed fortunes for the better in Kenya.
She further noted that she travelled with Uhuru and wished Uhuru well revealing that the development is visible.
"We celebrate with you the road that you have travelled recently. We have marvelled at the relationship between our two leaders Raila and the President.
"I will take home the message of what is possible when two leaders like yourselves work the way that you have," she explained.
Sisulu is considered an in-law because of her marriage to Ajulu when the two met at the National University of Lesotho (NUL).
Ajulu, an outspoken Kenyan political activist, began his 'left wing' involvement in the corridors of the University of Nairobi, where he was expelled after being deemed too radical during the Moi era.
His father, Ntate Stephen Odero Ajulu, was also a political activist with the Kenya People's Union led by Oginga Odinga, Raila's father.
Prof Rok Ajulu consequently joined the rapidly growing socialist student movement in East Africa and was sent to study in Bulgaria, but as fate would have it, he eventually ended up at the National University of Lesotho (NUL).
Lindiwe, on the other hand, was garnering a reputation as an active African National Congress (ANC) party member.
At some point, Sisulu was exiled and it was during that period that the young Sisulu made her way to the University of Lesotho in pursuit of higher education. The two tied the knot in 1996.
Prof. Ajulu succumbed to cancer in December 2016, leaving behind his children, Che Samora Ajulu, Achieng Ajulu-Bushell, Ayanda Sisulu, Olindi Obango and Vuyo Sisulu.
When he took the stage, Raila took the country through a history lesson regarding the founding of the country.
"Kenya has problem brought by Covid-19. We should have a programme to reconstruct. Handshake has given us an opportunity to bring Kenyans together & enhance development across the country," stated Raila.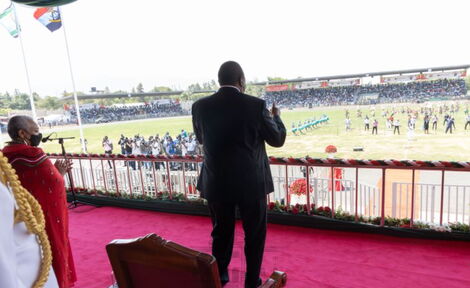 President Uhuru Kenyatta follows the Madaraka proceeding in Kisumu on Tuesday, June 1, 2021.
Related