Uhuru Extends Nationwide Curfew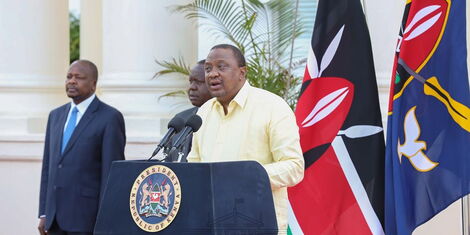 President Uhuru Kenyatta on Saturday, May 16, announced that the curfew initially announced in the country on March 25, 2020, would be extended.
In a press briefing from State House, he stated that the curfew, which begins at 7 p.m. and ends at 5 a.m., would be extended for another 21 days to June 6, 2020.
He added that the cessation of movement in and out of Nairobi, Kilifi, Kwale, Mombasa and Mandera was extended for the same period of time.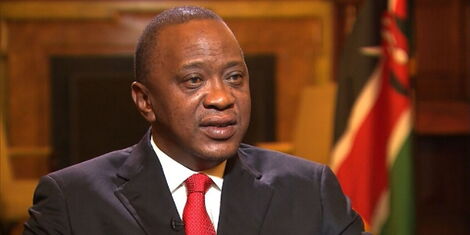 President Uhuru Kenyatta during an interview in 2018
FILE
"In accordance with the advice by the National Emergency Response Committee on Coronavirus and our National Security Council, I am today directing that the dusk to dawn curfew that is currently in force, will be extended for a further period of 22 days up to and until the 6th of June 2020.
"That the cessation of movement into and out of the Nairobi Metropolitan area and the Counties of Kilifi, Kwale, Mombasa and Mandera, shall also be extended up to and until the 6th of June 2020," the president declared.
The president added that the government would continue to take every measure to protect the lives of Kenyans from the pandemic.
At the same time, the president announced that there would be a cessation of movement of persons and any passenger ferrying automobiles and vehicles into and out of the Republic of Kenya through the Kenya-Tanzania International border.
The same, he stated, would also apply to the Kenya-Somali International border.
Further, Uhuru stated that only cargo vehicles would be exempted from the cessation that would start at midnight, adding that only truck drivers who tested negative for coronavirus would be allowed entry into Kenya.
"All drivers of the cargo vehicles shall be subjected to mandatory Covid-19 disease testing and will only be granted entry into the territory of the Republic of Kenya if they test negative," he ordered
He also announced that 49 individuals had tested positive for COVID-19, raising the number of recorded cases to 830.
He added that five more people had succumbed to the disease bringing the total number of deaths to 50.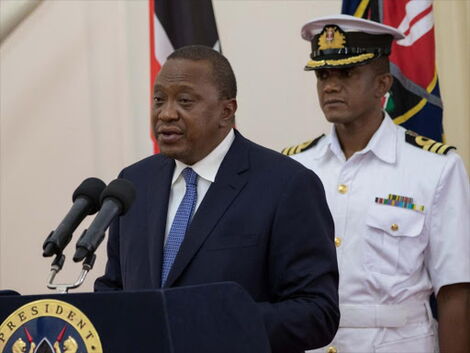 File image of President Uhuru Kenyatta with his personal aide Timothy Lekol
Related