Uhuru Forced to Pay Blogger After Contravening His Rights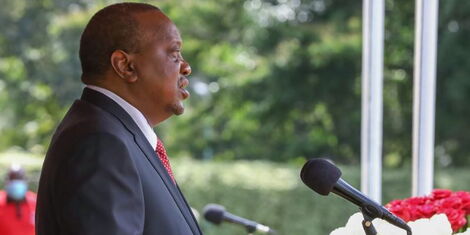 President Uhuru Kenyatta was on Tuesday, June 2, forced to pay a blogger after reportedly using his content without approval during the Madaraka Day fete.
According to a report by NTV, Travel Blogger Ravjir Soin accused State House of taking bits from his youtube content and incorporating it into their Madaraka Day documentary without giving him credit or compensating him.
The blogger disclosed that he was home and got shocked when he saw himself on TV without any attribution during the feed that was shared with major broadcasters across the country.
Soin took to social media to express his dismay at the incident.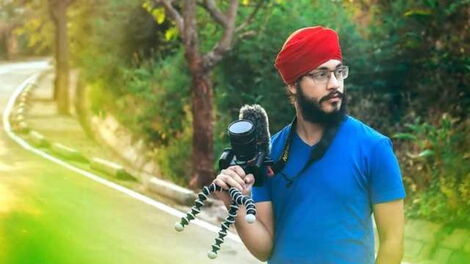 Ravjir Soin, a travel blogger who runs the Adventure Singh vlog on YouTube.
"(The State) has blatantly stolen my content with no consent, no permission, no credits, and no compensation. These clips have been played on Live TV (licensing for these can cost in the hundreds of thousands)
"I am not even counting the fact that they have used my face on live TV which is a separate cost on its own," he lamented.
Part of the footage used was of Soin's video on his channel that ran as part of a documentary about the country's progress.
Shortly after his post, officials from the State House reached out to him and the two parties struck a deal on his compensation for the breach of ownership rights.
"I am so grateful for your support and voices. The State House media guys reached out to me," Soin later thanked his fans.
By using Soin's content, the state had infringed Section 35 of the Copyright Act which states, "The Copyright infringement can be by a person who, without the permission of the owner of the copyright, distributes, imports, broadcasts or makes available to the public, protected works, records or copies from which electronic rights management information has been removed or altered without the authority of the right holder."
As part of the compensation, Soin stands to benefit from a financial payout.
Also read;
Soin picked up his love for the camera and film in 2018 while at the University of Nairobi when he ditched his Dentistry studies to pursue a career in wedding photography.
In an interview with Daily Nation in March 2020, the blogger disclosed that his father was flabbergasted when he first revealed his interest in photography.
"What is that?" he asked. Then I got my first gig in which I earned Sh70,000! This was the perfect confirmation that I could earn a living as a photographer. They supported me to live my dream, but they never stopped telling me to go to university. That is how I ended up studying dentistry," he stated.
His YouTube vlog dubbed Adventure Singh has amassed 16,600 subscribers since its inception.
Related