Uhuru Postpones Covid-19 Summit at State House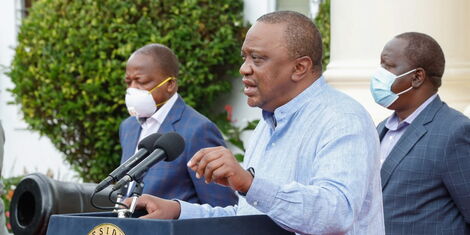 President Uhuru Kenyatta has postponed the 5th Extra-Ordinary Session of the National and County Governments Co-ordinating Summit.
According to a press release sent to newsrooms by State House Spokesperson Kanze Dena, the meeting has been rescheduled to Monday, July 27, 2020.
The Council of Governors had appealed to the Head of State to postpone the meeting due to undisclosed reasons.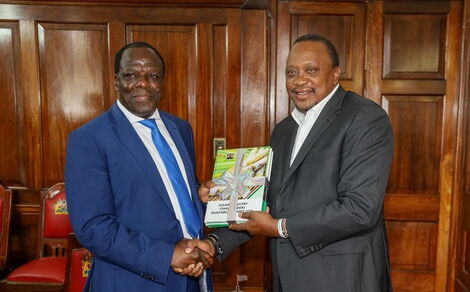 Kakamega Governor Wycliffe Oparanya (l) hands President Uhuru Kenyatta the Sugarcane Taskforce Report on February 24 at State House Nairobi..jpg
The summit was supposed to review the measures taken to curb the surge of Covid-19 infections in the country.
With the disease having now manifested in 44 out of 47 counties, the summit shall assess the counties' state of preparedness
The summit will also review and evaluate Kenya's overall national response and capacity as well as the efficacy of the containment measures in place and the impact of the phased easing of the restrictions that were in place.
The government will consider the evolution of the disease and the medical models on how Covid-19 may propagate within the country over the months of August and September 2020.
At the same time, countries within the East African region have proposed the introduction of electronic Covid-19 certificates.
The new proposed system will facilitate easy information exchange along the transport corridor.
All drivers will have to upload their Covid-19 certificates to the new system before cargo is armed with tracking gadgets.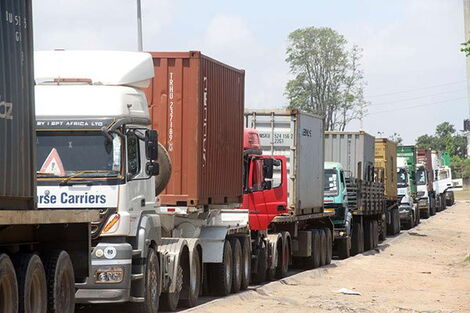 Trucks stuck in traffic with goods.
Related