Uhuru to Host World Presidents in Virtual Meeting on Covid-19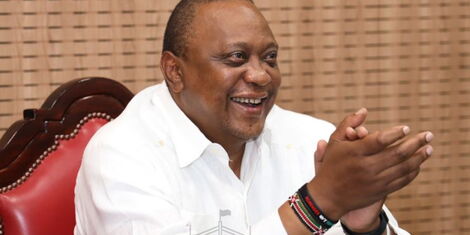 State House on Wednesday, May 27 announced details of a virtual meeting of the Organization of African, Carribean and Pacific (ACP) States to be hosted by President Uhuru Kenyatta.
Uhuru is slated to convene the summit on June 3, to discuss meaningful options for collaboration among countries battling the Covid-19 pandemic.
The President will lead an extra-ordinary inter-sessional summit involving heads of state and government leaders of the organization's 79 member states.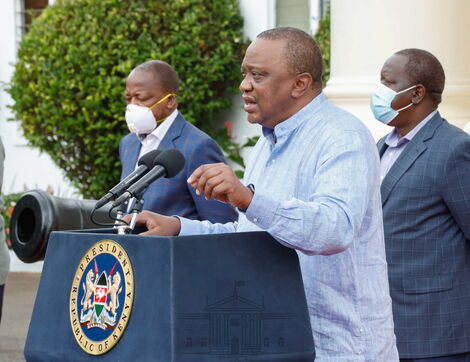 President Uhuru Kenyatta speaking at State House on May 23, 2020
Uhuru became President of the organization after Kenya hosted the 9th Summit of ACP Heads of State and Government in Nairobi in December 2019.
In a statement released on May 18, the ACP raised concerns over dire effects the pandemic could have on developing countries.
They proposed a raft of relief and intervention measures that could be undertaken by international institutions including the World Bank and the World Health Organization (WHO) to protect what they described as vulnerable economies.
The organization pushed for global Covid-19 recovery efforts, paying special attention to improving health systems and infrastructure, ensuring countries are able to effectively manage the pandemic.
They also called for easing of restrictions and bureaucracy to ensure the free movement of essential workers and goods is not disrupted.
The organization also voiced its strong support for debt relief measures, calling for the International Monetary Fund (IMF) and World Bank to ease the burden on ACP member states.
"We are gravely concerned about the potentially dire consequences to the economies and livelihoods of our Member States.
"While welcoming the recent decision of international creditors such as the International Monetary Fund (IMF) and the World Bank to provide debt relief to low-income countries, we call for this relief to include the most vulnerable economies in the world, including our Member States.
According to ACP, the pandemic is stretching already strained health systems in many of its member states, which also lack the required medical equipment, test kits, and protective gear that are in high demand worldwide and difficult to source.
"It is expected that Covid-19 cases will overwhelm health facilities. This will adversely affect patients with high-burden communicable and non-communicable diseases, who will lack access to adequate care," the statement read in part.
It was disclosed that the organization would pool available resources to support Covid-19 response efforts in member states.
The ACP also noted that it was important not to lose sight of other important challenges such as Climate Change even as countries deal with the pandemic.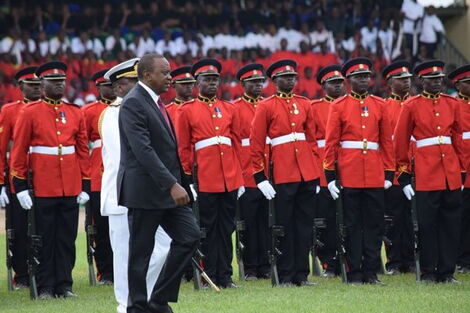 President Kenyatta inspects a guard of honour on arrival at Kinoru stadium in Meru on June 1, 2018
Related