UK Govt Announces University Applications for Kenyans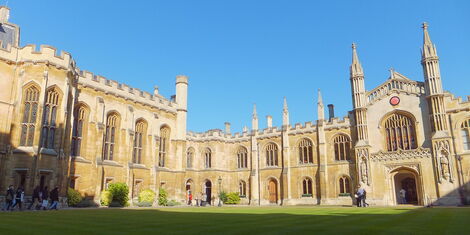 The United Kingdom government on Monday, July 20 announced good news to Kenyans harbouring the dream of studying abroad as it called for applications in their Universities.
The British High Commission announced the opening of admissions and revealed 2,000 students from Kenya were beneficiaries of tetiary education in the country back in 2018-2019.
UK High Commissioner to Kenya Jane Marriott also revealed the openings in universities urging Kenyans to join their compatriots who are studying in the UK.
UK Ambassador to Kenya Jane Marriot.
With the current Covid-19 pandemic British Council offices are running webinars to provide international students with up-to-date information on studying in the UK.
UK has however introduced a raft of measures to ensure that students wishing to study in the country are safe during the pandemic.
Applicants will be required to pay the Immigration Health Surcharge which costs £300 (Ksh. 32,339) per year which gives students access to National Health Service (NHS) services without further charge.
Once arriving in the country, learners will also be required to use face coverings in enclosed spaces where social distancing is not always possible.
With some of the visa centres currently closed, applicants are encouraged to still familiarise themselves with UK visa requirements.
UK universities have been advised to use other forms of evidence to demonstrate English language ability with schools in Kenya yet to reopen.
Learners who would have bagged an opportunity to study in the country will be required to self-isolate in their accommodation for 14 days on arrival into the UK.
UK also announced international students who have successfully completed an undergraduate or master's degree will be able to benefit from two years' work experience in the country upon graduation from 2021.
For more information on the application process one can visit the Study UK official website.
This comes after the United Kingdom announced on Tuesday July 14 that it will from January 2021 offer work permits to highly skilled Kenyans without degree-level qualifications.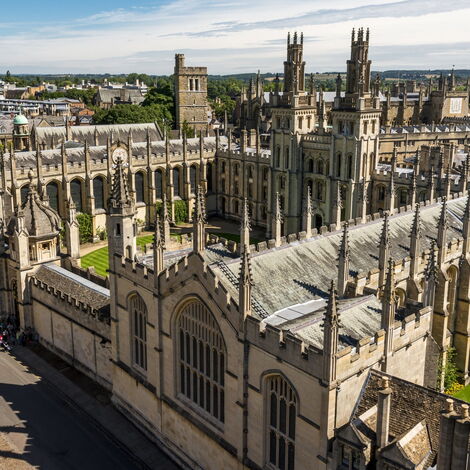 File image of a section of Oxford University
Related