Unemployed Nurse Saves Pregnant Woman [VIDEO]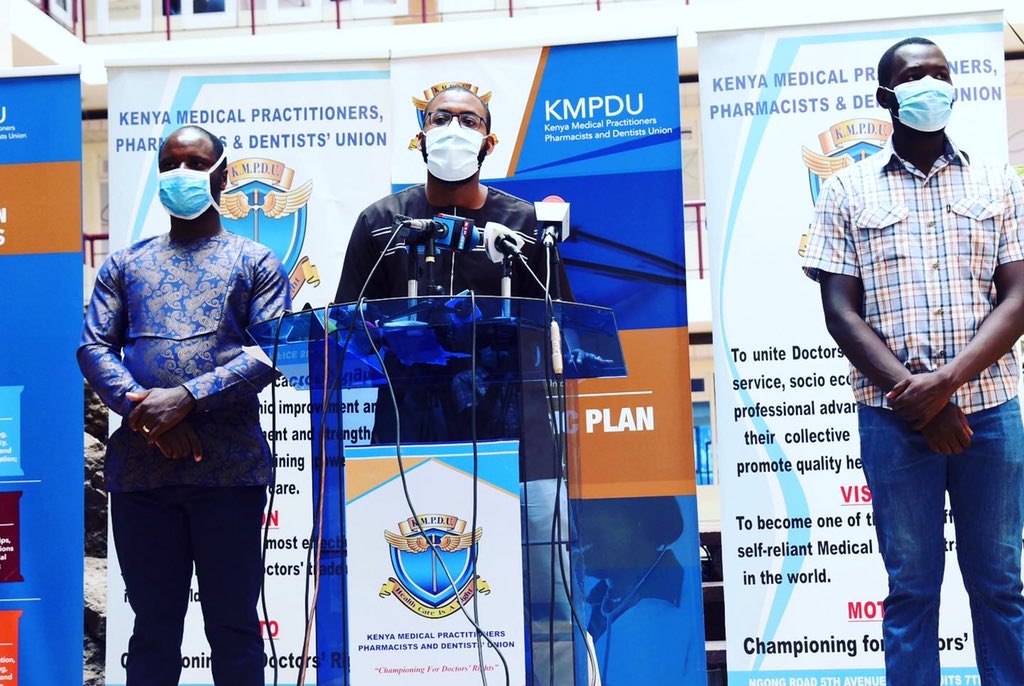 Kenya Medical Practitioners, Pharmacists and Dentists Union (KMPDU) Secretary-General Chibanzi Mwachonda addressing the media on April 13, 2020.
Following the outbreak of Covid-19 in the country and both the national and county governments scrambling to tame the spread of the virus, several other services have been affected as a result.
One of the most affected areas has been maternal healthcare. There have emerged reports that mothers and women across the country are finding it difficult to access proper services as medical facilities grapple with Covid-19.
Pregnant mothers have reportedly been turned away by hospitals while they sought antenatal care.
KTN News on Tuesday, April 21 aired a feature of one Dorcas Kilei Muisya, an unemployed nurse. She is trained and licenced, and has been offering support to women who have been unable to get help at government health facilities.
Dorcas has dedicated herself towards helping these women during this trying period.
At the time of the feature, she was at Kahawa Wendani area tending to a mother who had lost her a first child and was pregnant with her second child and was scared
"I was so moved when a few mothers reached out to me and told me they had gone to health facilities to receive their antenatal care and I said let me help," Dorcas narrated.
She stated that she had gone to tend to the pregnant mother, to have an understanding of what she is going through.
"I was to get a tetanus vaccination, so they said they dont have it so I opted to source it out. I went to another government facility, they turned me down and told me to come back this month (April).
"When I went back, the nurse told us, we were quite a number of mothers, they are not tending to anyone," the mother narrated.
Dorcas narrated that on Monday, April 20, she had attended to five pregnant women, across various areas in Nairobi.
She voiced her concerns, stating that the government needed to step in and help the women through the trying times, citing enduring economic constraints.
"If these mothers are not able to be attended to at the facilities, is there a way we culd see them at their homes.
"Right now I am not working, I have had to walk for a long distance because where they live is quite interior. I am not able to afford a motorbike to get to where tyhey are," Dorcas stated noting that the women lack food, calling upon the government to intervene.
"We cannot be having health workers at the facilities turning away pregnant mothers without having a solution. Can we at least have a solution to  this, even if we have to see them in their houses," she stated, noting that the mother she was tending to was scared of losing another child.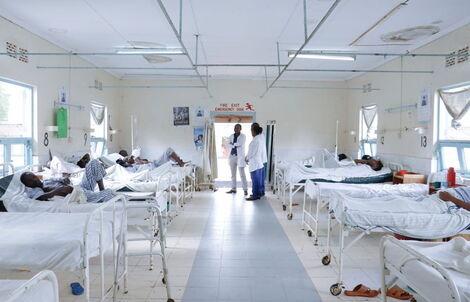 Medics and patients in a ward at the Kerugoya Level Four Hospital.