UoN to Scrap Off Several Courses- VC Kiama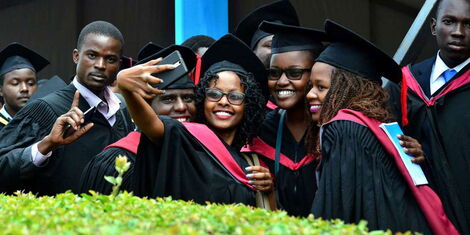 FILE
The University of Nairobi Vice-Chancellor Professor Stephen Kiama announced that a plan was underway to scrap off several courses and departments in the institution.
The VC detailed his plan during the online orientation of first-year students on Thursday, September 3.
Kiama detailed that UoN provides over 500 comprehensive and diverse academic programs whose course content is reviewed regularly to make them relevant to the market or industry needs.
"UoN has over the years grown in size and complexity. To stay in step with the needs of the university, I believe that there is a compelling need to refresh our management, administrative, oversight and governance structures.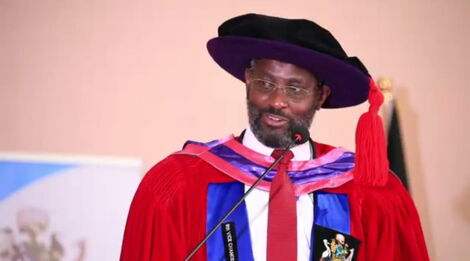 UoN VC Professor Stephen Kiama addresses first years during a virtual orientation on Thursday, September 3, 2020
FILE
"We have embarked on a reform agenda to make our implementation of curricula better. We shall interrogate the depth of substance coverage in the delivery of curricula & inculcation of appropriate practical skills as well as continue to integrate industry in the teaching and research," Kiama stated.
He added that he was out to reform the university and targetted to seal loopholes of money plundering, put in place systems to stop revenue leakage, wastage, and optimize utilization of resources.
The VC also seeks to review the financial viability of income-generating units and re-engineer grants management to effectively support research.
He has further tasked himself to reform procurement functions to achieve efficiency, increase transparency and accountability and deliver value for money.
"These reforms will help us recalibrate our metrics of world-class talent and to make deliberate efforts in growing the internationalization of the university.
"We wish to take bold steps to identify and celebrate talents and achievements and exploit intangible assets through commercialization and to promote research and a technology transfer ecosystem," he added.
With the Covid-19 pandemic restricting physical lessons, Kiama lauded his staff who ensured that the crisis does not deter the lessons and progress of the institution. All first semester classes for first-year students will be conducted virtually.
The University of Nairobi
Related