Waiguru's Leaked Ruling: Senate Ropes DCI Into Scandal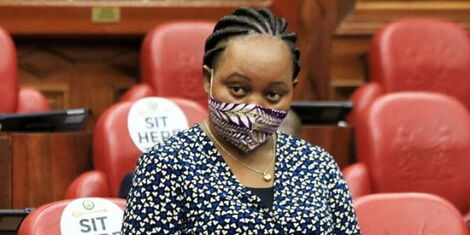 Leaked information indicates that the Senate Committee on Kirinyaga Governor Anne Waiguru's impeachment has made a recommendation to invite Directorate of Criminal Investigations (DCI) into the matter.
While other details are still scantly, anticipation is already building up ahead of the presentation of the report on Governor Waiguru's impeachment to Senate Speaker Ken Lusaka on Friday afternoon, June 26.
In a report aired by Citizen TV on Thursday, June 25, sources intimated that Waiguru will survive the axe and that no evidence was provided to prove that she had indulged in corruption.
However, the 11 member committee has called on the DCI to conduct investigations on Waiguru following revelations that some of her close associates must have abused office.
The Senator Cleophas Malala led committee thus want DCI and the Ethics and Anti Corruption Commission (EACC) to look into the graft, abuse of office and violation of procurement regulations allegations tabled against Waiguru.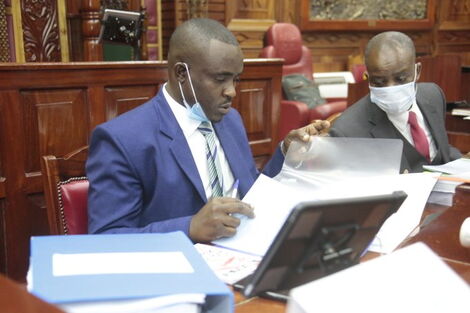 Senator Cleophas Malala (Left) pictured during the first hearing of Kirinyaga Governor Anne Waiguru's impeachment Motion June 23, 2020.
It also suggested that all culpable culprits found guilty thereafter be charged and arraigned in court.
The select committee also argued that some of the allegations against Waiguru were administrative challenges and did not meet the threshold for her ouster.
On Tuesday, June 23, Waiguru lamented that the MCAs had plotted nine impeachments against her out of her support for the Building Bridges Initiative (BBI). She asked the Senate to protect Governors against MCAs who are out to exploit and manipulate powers accorded to them in the devolved system of government.
The committee has also proposed that the time allocated to listen to impeachment cases be extended from 10 days since there is a lot of issues to handle during impeachment proceedings. The DCI and EACC should also be enjoined in the select committees as ex-officio members.
"I have a lot of confidence in my members. We will deliver a fair ruling. I would like to invite all Kenyans to anticipate the fair ruling," Malala stated while addressing the media on Thursday, June 26.
Upon receiving the report, Senate Speaker Ken Lusaka will decide whether Waiguru will be set free through a plenary vote. This depends on the outcome of the report.
If any allegations against her were proven, the Senate will accord her the opportunity to defend herself before voting on the impeachment charges.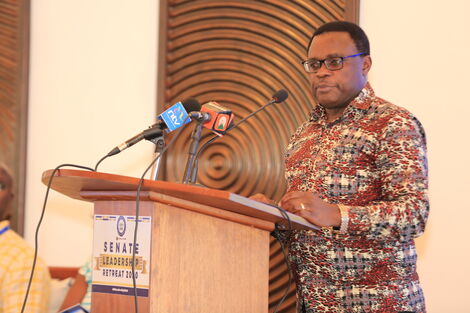 Senate Speaker Hon. Lusaka Kenneth during the 6th Senate Leadership Retreat on March 13, 2020.
Related