We Will Come For You – ODM Supporter Warns Raila, Uhuru After Eviction [VIDEO]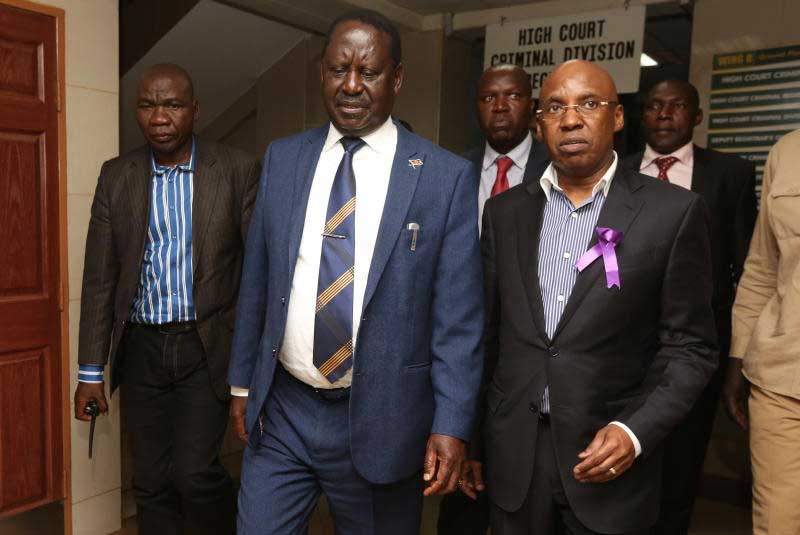 An Orange Democratic Movement (ODM) supporter interviewed after evictions left thousands homeless in Kariobangi North, Nairobi on Thursday, May 6, went viral with a passionate message to ODM leader Raila Odinga and President Uhuru Kenyatta.
He warned Raila that the next battle would be between the poor and the rich, addressing him directly as he told him that his supporters were suffering despite his famous March 9, 2018 handshake with Uhuru after the disputed 2017 polls.
He further warned Raila, Uhuru and the rest of the political class that the poor would come for them in their houses in leafy suburbs such as Muthaiga, Runda and Karen as they had nothing to eat.
He went on to express his displeasure with the fact that Nairobi Governor Mike Sonko, who made donations of food, blankets and other items to the evicted residents, was in the middle of a tussle with the national government.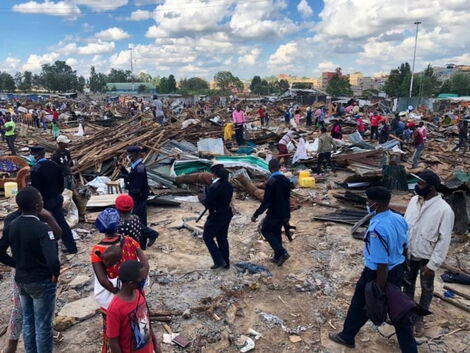 Residents pictured in Kariobangi North, Nairobi after evictions took place on May 4. 2020
CITIZEN DIGITAL
He noted that the area Member of the County Assembly (MCA), Julius Njoka, had been arrested after distributing donations to residents as he questioned why the government appeared to be fighting leaders assisting the poor.
"I want to tell Raila, as an ODM supporter, your people are suffering. You have joined hands with President Uhuru Kenyatta but your people are suffering in this country.
"70 or 80% of Nairobians are poor, but we're hearing the government is spending Ksh4 million on tea. We don't have food. They promised sanitisers, we got nothing. They promised money for the vulnerable, where is it?"
"I want to tell my party leader, it's time to wake up! The people cannot be brutalised while our leaders remain silent," he stated.
The man went on to address Uhuru, telling him that a majority of those who were evicted in Kariobangi had voted for him in 2017.
He noted that many of the structures demolished for standing on grabbed land had received all the necessary approvals and construction permits, questioning how the government allowed such a situation.
Revealing that he had heard reports that the bulldozers which demolished structures in Kariobangi were headed for informal settlements in Korogocho, he warned that residents would not let them carry out any more evictions or demolitions.
"I want to say it without fear, the war that is remaining in this country is between the poor and the rich. You will not continue demolishing our homes, brutalising us while you are in your homes with food in the fridge.
"We've heard that they'll be going to Korogocho. I want to tell you, dare to come to Korogocho. Come and destroy the houses of the poor while you are living large with stolen money in Karen, Muthaiga and Runda. We will come for you!
"Let us not allow issues of Coronavirus to bring such stupidity in this country, " he asserted.
The man insisted that they could not be expected to adhere to government recommendations of social distancing, if they were unable to fend for themselves.
He alluded to various corruption scandals including the alleged questionable expenditure of Covid-19 funds at the Ministry of Health, stating that they would not tolerate it.
"We are being told to stay at home and wash our hands. What are we washing our hands for with no food to eat? You have stolen everything.
"I want to tell Uhuru that Raila is the one helping you hold things together. But I need to tell them to wake up. I want to tell this government they need to wake up, and if they don't wake up we will wake them up," he thundered.
Watch the video below: