Why I Ditched Ruto's Camp – MP Ole Sankok Reveals [VIDEO]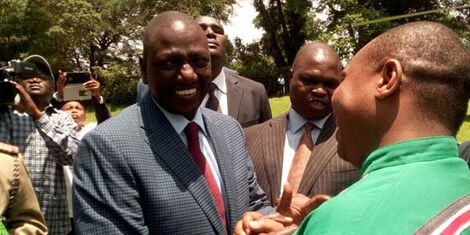 As the purge on leaders allied to Deputy President William Ruto continues, one of the DP's vocal allies came out to explain why he seemed to have switched sides.
A long-time supporter of the DP, Nominated MP David ole Sankok has been silent on the removal of Ruto allies from leadership positions in the Senate, and welcomed the Jubilee Party's coalition agreement with the Kenya African National Union (KANU), unlike his Tanga Tanga counterparts who have vehemently protested the changes.
Speaking to reporters on Tuesday, May 26, ole Sankok reiterated that he owed allegiance to the party and its leadership, promising to toe the line.
Alluding to the Senate Parliamentary Group (PG) meeting snubbed by Ruto allies that endorsed the changes, Sankok stated that it was important for all party members to attend meetings they have been invited to by the party leader.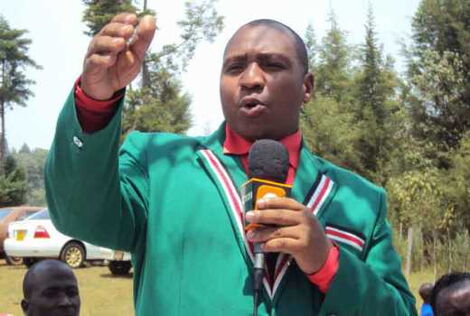 Nominated MP David ole Sankok
Sankok advised allies of the Deputy President to attend the meetings if only to raise their issues with the party leader.
"Supporting somebody for the ambition of 2022 does not mean that we have suspended the Constitution of Kenya and the Constitution of our party.
"We still have our party leader, we still have our President. Surely, if our party leader calls for a Parliamentary Group meeting, it will be insubordination for anyone not to attend.
"It will be total insubordination and disloyalty for anyone to refuse to attend because we still have one party leader," he stated.
Sankok argued that a vast majority of legislators elected on Jubilee Party tickets owed their poll victories to the party's popularity.
"80% of the votes gotten by elected leaders is courtesy of the party. In 2017 you could not contest on an ODM ticket in Central Kenya, you could not contest on a Jubilee ticket in Siaya.
"Parties contribute a bigger percentage in terms of votes. Your popularity as an individual counts for 20%. That is why party loyalty and respect to the party leader is not negotiable," he noted.
Sankok urged President Kenyatta to urgently call a Parliamentary Group (PG) meeting at State House, Nairobi maintaining that he would be the first to arrive.
He went on to dismiss the assertion that he had made a U-turn after previously coming out against an alleged plot to impeach Ruto, arguing that he would oppose the impeachment of President Uhuru Kenyatta as well if it was floated.
"There are people who saw me around when I was saying that the DP cannot be impeached. Even the President cannot be impeached. Even any Cabinet Secretary, I will oppose any impeachment of a CS under our government as Jubilee.
"We will make sure that it is only the President who is able to hire and fire any Cabinet Secretary but not purported by some individual that they can impeach so and so simply because they differ politically. This is a government led by one person, Uhuru," Sankok maintained.
Watch Ole Sankok share his thoughts below:
Related