Why Kenya Rejected Ksh3 Trillion Debt Relief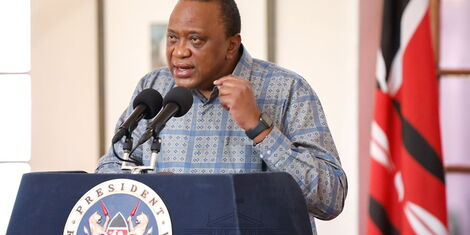 Kenya has shunned the opportunity to delay debt repayments through the end of the year, as a measure to cushion against the effects of
 the Covid-19 pandemic
.
This follows an initiative by the group of 20 major economies in the world (G20) to help lesser-developed countries mitigate the pandemic.
Treasury Cabinet Secretary Ukur Yatani in an interview with Reuters on Friday, May 15, argued that the debt relief may negatively impact the country's credit rating.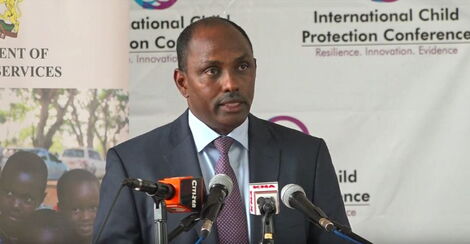 Cabinet Secretary for Treasury Ukur Yatani speaking during the Child Protection Conference in Nairobi on August 2, 2019.
G20 in April 2020 agreed to temporarily waive loan repayments by lesser economies, with an aim of freeing up over Ksh 2 trillion that would be channelled towards the fight against Covid-19.
Yatani asserted that the deal limited access to international capital markets for the period of the relief. He argued that the terms could be a stumbling block to the country's ability to finance the deficit later on.
"We fear we might unnecessarily create a crisis," Yatani was quoted as saying.
He revealed that Kenya was in advanced talks with Germany, Sweden, Japan, China, and France individually with the aim of securing an embargo on repayments that would last a year.
"We have not concluded (negotiations), but it is progressing well," he added.
The publication further reported that the G20 initiative is exclusive to bilateral debt, however, it allows for participation from voluntary private lenders.
"The G20 debt relief initiative does not offer optimal benefit given the structure of Kenya's debt portfolio. Every country adapts to the situation based on its own circumstances," Yatani stated.
He revealed that Kenya owes Ksh 3 trillion ($28 billion) to external creditors and a third of it is owed to private creditors including holders of the country's two Eurobonds
"Kenya is taking a cautious approach of seeking debt relief from bilateral creditors to safeguard its sovereign credit rating," he stated, noting that the Covid-19 had resulted in an increase in the country's budget deficit to 8.2 per cent of the GDP for the fiscal year ending June 2020.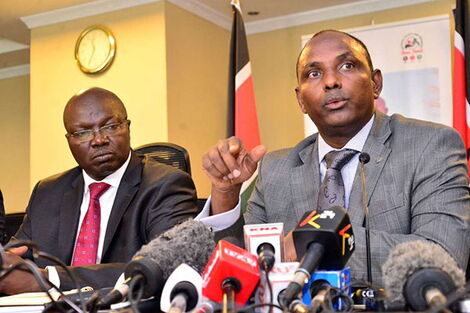 National Treasury Cabinet Secretary Ukur Yatani (Right) and Labour Cabinet Secretary Simon Chelugui (Left), at NSSF building in Nairobi on January 16, 2020.
Related