Why MPs Launched probe in Ken Walibora's Death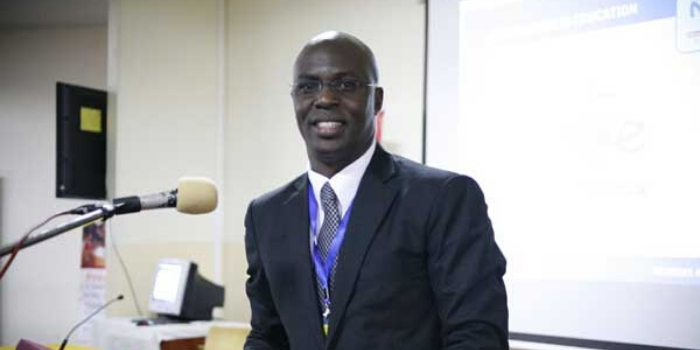 File image of Ken Walibora, author and former NTV Swahili anchor.
The Senate has launched an inquiry into the death of veteran Swahili author and journalist Professor Ken Walibora.
The Siku Njema author passed away on Friday, April 10, after being involved in a tragic road accident on Landhies Road, Nairobi. However, the police launched an investigation into his death after an autopsy suggested that he may have been murdered.
The legislators will be investigating reports alleging that Walibora was neglected at Kenyatta National Hospital after a Nairobi County ambulance rushed him to the facility.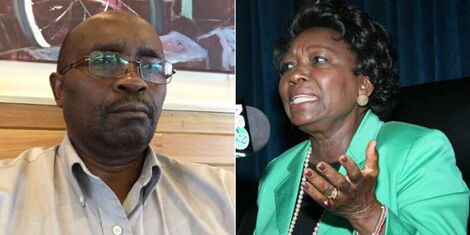 A photo collage of Senators Michael Mbito, Trans Nzoia (left) and Beth Mugo, Nominated, (right)
"The Senate Committee on Health, chaired by Senator Michael Mbito (Trans Nzoia County) has considered reports of the alleged negligence of the late Prof Ken Walibora at the emergency unit of Kenyatta National Hospital.
"The committee resolved to meet the CEO (Dr. Evanson Kamuri) on Monday (April 27) as inquiry leading to his death sets off," the Senate tweeted on Friday, April 24.
Apart from Senator Mbito, the Health Committee also comprises of Senators Abdullahi Ibrahim (Wajir), Beth Mugo (Nominated),  John Kinyua (Laikipia), Falhada Iman (Nominated) Eric Mogeni (Nyamira), Petronilla Lokorio (Nominated), Naomi Masitsa (Nominated), and Fred Outa (Kisumu).
According to a report aired on Citizen TV, on Saturday, April 18, Walibora remained unattended at the hospital's emergency area from 10.30 a.m. until his death at around 12 midnight.
The police stated that they were looking to explain how his vehicle was found along Kijabe Street, which is approximately 13 minutes from where he was hit by a matatu.
Walibora was laid to rest on Wednesday, April 22 at his home in Huruma Village, Cherangany Constituency in Trans-Nzoia County.
His widow, Ann Chebet  and his two children Sheila Zawadi and Katila, Samba did not attend as they were unable to travel from the US.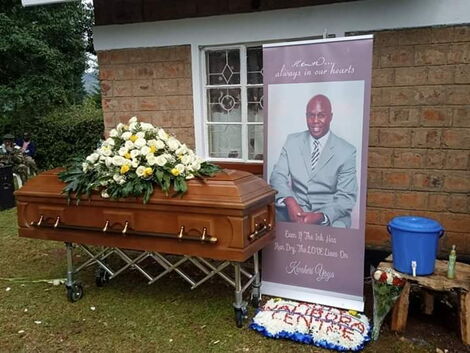 Ken Walibora's coffin during his burial service on Wednesday, April 22, 2020 at his Huruma village, Cherangany Constituency in Trans-Nzoia County