Why Ruto Missed Uhuru's State House Event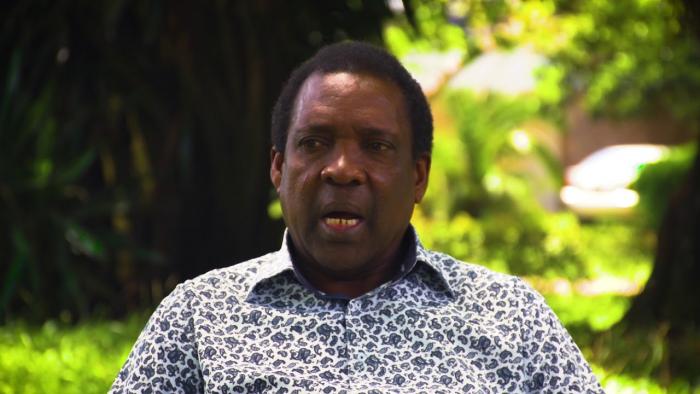 University of Nairobi (UoN) don and renowned political analyst Professor Herman Manyora on Saturday, May 2, sought to explain why Deputy President William Ruto had been missing from the public eye in recent weeks.
Manyora observed that, save for his tweets, Ruto had been missing in action compared to Orange Democratic Movement (ODM) leader Raila Odinga who has been engaged in several high-profile meetings, or President Uhuru Kenyatta who has been leading the country's Covid-19 response.
Notably, he observed that Ruto was missing from the Labor Day event at State House on Friday, May 1.
The political analyst argued that Ruto had retreated into hiding, explaining his belief that the Deputy President was preparing himself for a Uhuru-Raila coalition government after the pandemic.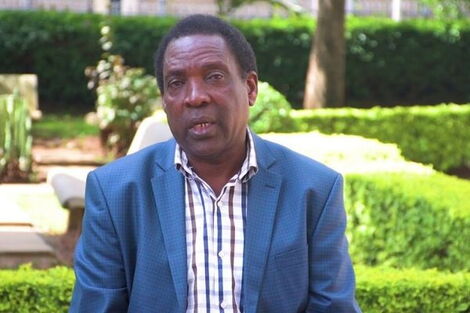 Political analyst Herman Manyora makes an address on December 3, 2017.
YOUTUBE
Manyora was alluding to recent pronouncements by leaders allied to President Kenyatta including Kirinyaga Governor Anne Waiguru and Jubilee Party Vice-Chairman David Murathe stating that there was a plan to form a government of national unity once the Covid-19 pandemic was dealt with.
This, proponents of the proposed arrangement argue, will allow Kenyans to unite in re-building an economy crippling under the effects of the pandemic.
Manyora, however, asserted that Ruto had become aware that he no longer featured in Uhuru's plans, further claiming that the President was likely to retain influence beyond 2022.
"William Ruto is missing in action because he is rehearsing for what is to come. Being the smart man he is, the shrewd politician, he knows things are changing and he is preparing for change.
"Ruto must be aware somewhere, some place, power in the country is being re-engineered. There is going to be a new structure of power, there is going to be a new centre of government.
"William Ruto is preparing because being an intelligent man he knows he will not be part of this power," he stated,
Manyora used an analogy of a working man approaching retirement, who prepares by spending more time in the village and re-connecting with old friends.
He contrasted this with someone else who failed to plan for retirement and showed up to the office one day only to be told that they were retired.
"He is preparing for an arrangement in this country, during Corona, post-Corona and after 2022.
"That's why he was not at State House with the President and many other functions where the President was speaking. He is preparing for a Kenya where he does not feature as a powerful politician," he stated.
Watch the video below: