William Ruto Given 10-Day Ultimatum to Fight for Control of Jubilee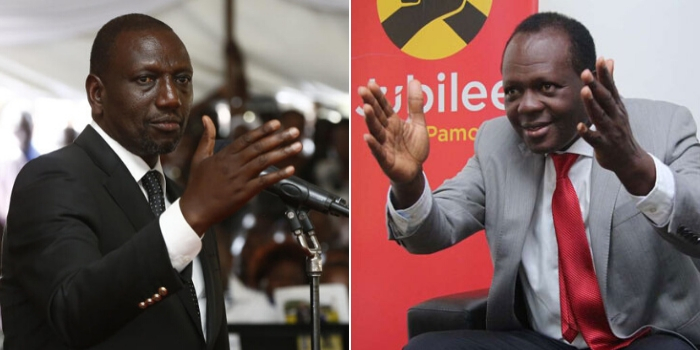 Deputy President William Ruto is facing a test of time in keeping control of Jubilee Party, as he has less than 10 days to challenge Secretary General Raphael Tuju's additions to the party's national management committee.
In April 2020, Tuju defied protests by Ruto and his allies and proceeded to gazette the changes.
This forced the DP and his allies to consider proceeding to court to challenge the nomination of five officials, as they have less than ten days before the nominations are effected.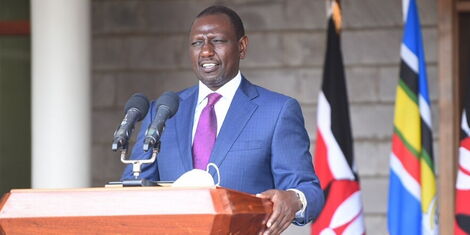 Deputy President William Ruto addresses the media outside his Karen, Nairobi home on Thursday, April 9, 2020
FILE
Article 20 (2) of the reviewed Political Parties Act of 2017 stipulates that upon expiry of 14 days from the date of publication, a political party may, after taking into account any representations received from the public under subsection (1) and (2), effect the change or alteration in accordance with its constitution and rules.
The changes will take effect on Saturday, May 16 as Tuju published the names on Saturday, May 2.
Registrar of Political Parties, Ann Nderitu, confirmed to KTN News that she had forwarded all protest documents, filed with her office, to the Jubilee Secretariat.
"Yes, I received a letter addressed to the party but copied to my office in relation to the matter. I forwarded the same to the party secretariat," Nderitu was quoted.
In an article by The Standard on Thursday, May 7, Tuju clarified that the new NMC officials will only serve on interim terms, pending elections.
The NMC is regarded key to shaping the 2022 elections and any changes within Jubilee, including the rumoured coalition between Orange Democratic Movement leader Raila Odinga and President Uhuru Kenyatta.
Tuju, in a letter addressed to Jubilee Party officials, added that it was necessary to prepare for the party elections and ensure Jubilee is compliant with the provisions of Section 26(1)(a) of the Political Parties Act, including the requirements for regional balancing and gender affirmative action.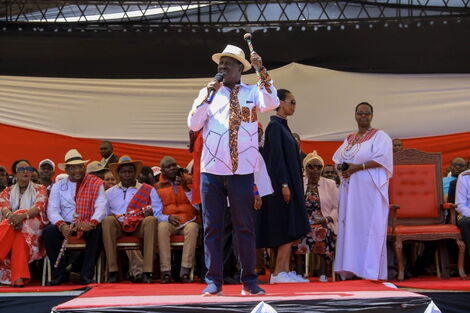 Raila Odinga addresses residents of Narok county during the BBI rally on February 22, 2020.
TWITTER