Woman Found Dead in Kilimani Apartment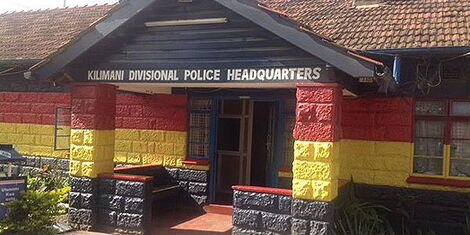 A woman's body was on Saturday, July 18, found in a flower bed by workers at the Santonia Court in Kilimani, Nairobi County.
The woman who has been identified as Sheila Njeri Murage is said to have been oozing blood from her nose and had some back injuries, when the workers found her body.
According to a report by Daily Nation, neighbours at the enclosed property indicated that they did not hear any commotion but acknowledged that there was a party at house number B03 on the second floor.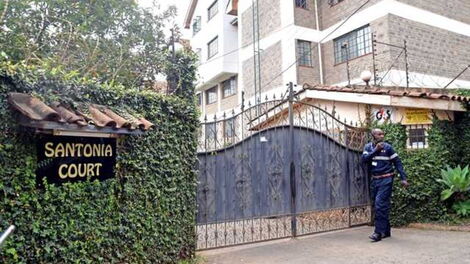 Santonia Court in the upmarket Kilimani, Nairobi County
Post mortem results conducted at City mortuary by Dr Frank Njenga revealed that Njeri died from head injuries due to blunt force trauma.
Currently, detectives are holding the house owner Claire Chepkoech Nge'no alongside Christine Awuor Aluoch and Shem Lwanga Mang'ula, who were also said to have attended the party.
The three allegedly gave contradictory versions of what time Njeri left the party and what could have led to her death.
Detective John Masi, who is the lead investigator, told the court on Monday, July 20, that the trio could have been involved in what they perceive to be murder.
"The respondents herein were arrested on July 17, 2020, at Santonia Court within Kilimani area on the suspicion of having committed an offence of murder," Masi stated.
On the other hand, Senior state prosecuting counsel Kennedy Panyako punched holes in their statements.
"The respondents' explanation of events after the party raises questions due to the contradictions and inconsistencies in their statements," the court heard.
Police are trying to establish why the neighbours did not hear any commotion and why it took long for the body to be discovered.
Several individuals have since recorded statements with the police including security officers who were guarding the area on Friday night, caretakers and neigbours.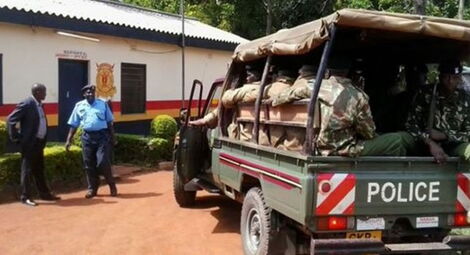 Kenya Police officers pictured outside a police station. A naked man stormed the Embakasi Police Station on Saturday night, June 13, 2020.
Related