Woman Hires Gangsters to Murder Her Sister-In-Law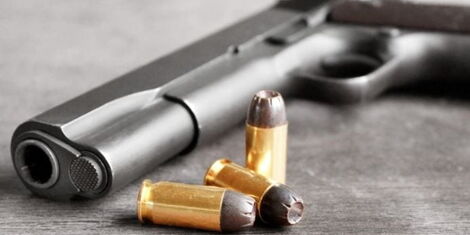 Police officers have arrested two suspected assassins who are said to have been involved in a plot to kill a woman known as Maureen Chebet.
The assassins were allegedly sent by Chebet's sister-in-law on Saturday, August 1, over disputed family property. She, however, was able to get audio recordings where the trio was making cash negotiations.
The duo was offered Ksh5,000 for the task. Ksh3,000 before the assassination and Ksh2,000 once the task was completed.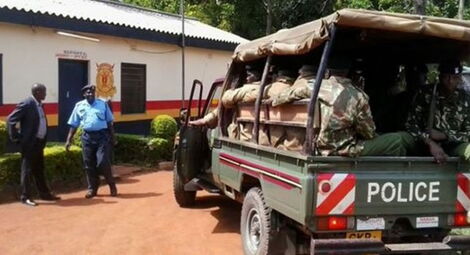 Kenya Police officers pictured outside a police station. A naked man stormed the Embakasi Police Station on Saturday night, June 13, 2020.
"They had already acquired a vehicle and fuelled it. They wanted to hack me to death and throw my body in a forest," Chebet told Citizen TV reporters.
Also read;
Chebet reported the matter to Kisii Central Police Station. The culprits were arrested and later arraigned at Kisii Law court over the attempted murder of Chebet.
Nevertheless, they were released on a Ksh 10,000 cash bail each.
Chebet now says that she fears for her life following the numerous death threats that she keeps receiving.
"I pray that I will be given police protection because my life is at risk," she continued.
Kisii County Commander Jebel Munene indicated that among the reasons the trio was released was to avoid overcrowding in remand facilities as a measure to contain Covid-19.
He added that officers were pursuing leads that link the suspects to criminal gangs that have been terrorizing residents in the county.
Related