Woman Sells Newborn Baby to Stranger at Ksh1,000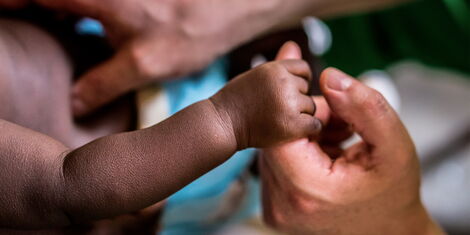 Two women are being held at the Machakos Police Station after engaging in the buying and selling of a newborn child.
One of the suspects, Winrose Mumbe, told police officers that she made the decision to sell her baby after her husband asked her to procure an abortion.
Instead of heeding to his call, Mumbe sold her now three-month-old baby to Tina Mulinge at only Ksh1,000.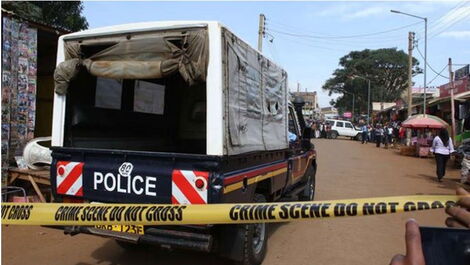 A police vehicle at a scene of a crime
It is only when Mulinge sought clinic services for the baby on Wednesday, September 2, that the doctors realized they had helped in the delivery of the child months ago and raised an alarm.
"For nine months, Mulinge has been lying to her husband that she was expectant, she even went to the hospital on her alleged due date and that is when she came back home with the baby," Machakos Sub-county Children's officer Emily Kimanzi stated.
Immediately after the transactions were done, Mumbe traveled to Kitui county, whereas Mulinge was left taking care of the baby.
Police officers suspect that Mulinge's elder child could also have been gotten through the same ways and have since launched an investigation.
Cases of similar nature have been witnessed this year especially due to the tough economic times brought about by the COVID-19 pandemic.
Two months ago, a five-year-old girl was allegedly sold by her mother in Kieni East, Nyeri County for Ksh28,000 to a buyer in the neighboring county of Laikipia.
The child was dependent on a feeding program in the community and it was after her absence for a number of days that made them suspicious.
"What made me report the matter is that there was a time the child went missing and her mother told me there were some people who were willing to buy the baby for around Ksh20,000," the caregiver stated.
Related