Woman's Viral Search for Father Takes an Unexpected Turn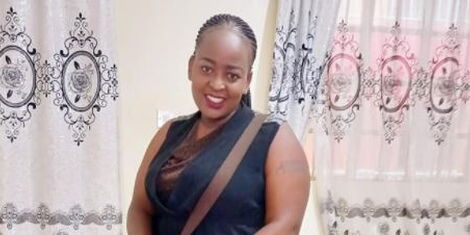 In August, a lady by the name Lydia Wambui went viral on social media as she embarked on a quest to find her estranged father.
The young lady shared the little information she had on her father, revealing that he worked as a tout in Umoja area, Nairobi when she was born after an affair with her mother who later passed on.
On Monday, August 31, Wambui revealed that she had tracked down the man's family and received an update of his whereabouts.
"I found my dad's family (his brothers and sisters) and they are great people. My father never re-married and unfortunately, he has been missing since 2004.
Lydia Wambui said her dad went missing in 2004 and his family has not been able to trace him.
FACEBOOK
"He is nowhere to be seen, they do not even know whether he is alive or dead. His real name is Sudi Ngugi Njoroge," she stated.
Despite the setback, Wambui did not despair in finding him as she revealed that she was looking for him to make up for lost time with her biological father.
She added that the quest to find her father was not to insult her relatives who brought her up.
Wambui disclosed that she had in the past looked for her father and was introduced to another man who dated her mother in 1992 but the relationship ended before 1994, when she was born.
"He was in Tanzania and they had broken up with my mother before I was born so he could not be my father," she stated.
Her grandmother was aware that she was searching for her father and had warned her not to fall for scammers.
On whether she haboured any ill feelings towards her father, Wambui stated that she loved him, had forgiven him and wanted to meet and have a relationship without judgment.
She added that she was not interested in inheritance and did not mind if the man had another family.
According to Wambui, her mother passed in 2003 without revealing any information about her biological father. Her name was Sarah Njeri. 
Collage of Lydia Wambui (left) with her late mother Sarah Njeri
Related